Meet the CAP Team, Partner Churches, Core Team Leadership and Trustees behind CAP America
The CAP America Team are:
Simon Wilce - Executive Director
Nicola Robinson - Vice President of Fundraising & Marketing
LeShea Macklin - Credit Counseling Manager
Dave Short - Church Partnership Manager
Victoria Nimmo-Walters - Grants Specialist
Nancy Zekveld - South Holland Debt Center Manager
Gary Walthall - Tulsa Debt Center Manager
Jen Krolick - Naperville Debt Center Manager
Nancy Ladd - Evergreen Park CAP Money Manager
Anita Smith - Wheaton CAP Money Manager
Kelly Dettlaff - Monee CAP Money Manager
Ed Rak - St Charles CAP Money Manager
Bonnie Workman - Naperville North CAP Money Manager
Andrew Love - Tulsa CAP Money Manager
Melissa Poling - Glen Ellyn CAP Money Manager
Harry Zeiders - Emporia CAP Money Manager
Amber Stefanski - Naperville Central CAP Money Manager
Jeff Barnard - Naperville East CAP Money Manager
Dennis Vadner - Aurora CAP Money Manager
Keith Lugthart - Rock Hill CAP Money Manager
Lisa Kralina - Elmhurst CAP Money Manager
Lucia Joson - Chicago West Loop CAP Money Manager
Sean Crane - Edmonds CAP Money Manager
Christine Phillips - Roanoke CAP Money Manager
Judith Reyes - Crystal Lake CAP Money Manager
Lucy Houghton - Bethel CT CAP Money Manager
Raquel Buchanan - Lemon Grove CA CAP Money Manager
Debbie Liccar - Crete CAP Money Manager
Partner Churches - CAP Debt Help Centers:
Partner Churches - CAP Money Education Centers:
Calvary Church, Crystal Lake, IL
Cityview Community Church, Elmhurst IL
Community Christian Church, Naperville IL
The Compass Church, Naperville IL
Journey Church, Roanoke, VA
Lake Shore Church, Chicago IL
Maranatha Chapel, Evergreen Park IL
North Park Apostolic Church, Lemon Grove CA
North Sound Church, Edmonds WA
Parkview Community Church, Glen Ellyn IL
Remedy Church, Rock Hill SC
Resurrection Church, Emporia VA
Second Place Church, Monee IL
Southern Hills Baptist Church, Tulsa OK
Trinity Church of the Nazarene, Naperville IL
Trinity Vineyard, St Charles IL
Walnut Hill Community Church, Bethel CT
Warehouse Church, Aurora IL
Wheaton Bible Church, West Chicago IL
Simon Wilce
Executive Director
Simon has worked for CAP since completing his Law Degree in 2003. After working in credit counseling and managing teams, he moved to New Zealand in 2009 to lead the national work there. Simon returned to the UK in 2013 as Director of Debt Operations, and from 2017-2018 was CAP UK's Operations Director, leading alongside Dr John Kirkby CBE - CAP's Founder, and Matt Barlow - CAP UK's CEO. Simon's passion for international work hadn't wavered and he stepped out in faith to pioneer CAP America in 2019. Simon is committed to empowering the local Church to reach out to those in need and to share the good news.
Nicola Robinson
Vice President of Fundraising and Marketing
Nicola has worked at CAP since 2005. Starting in the UK as a CAP Debt Center Manager she is no stranger to the front line and reaching out to those in poverty in her community. In 2007 Nicola took the opportunity to work at CAP UK's head office, firstly in the Communications Department and then leading the Evangelism and Discipleship Team. In 2012 Nicola became a Regional Manager overseeing CAP's Debt Centers and in 2016 became Head of Church Engagement overseeing the growth of CAP across the UK. Nicola moved over to America with her husband Duncan and their two children in March 2019 to help pioneer CAP America.
Dr John Kirkby CBE
Trustee & Founder
John founded Christians Against Poverty in 1996, combining his 17 years' experience in the consumer finance industry with his personal experience of being in overwhelming debt. His faith-filled journey through CAP's early years is recorded in the book Nevertheless. His vision to see lives transformed and set free from poverty has led to CAP being built not just in the UK but also in Australia, New Zealand, Canada and most recently in America. John inspires churches and connects with stream leaders as he speaks about CAP wherever he goes. He was awarded a CBE in 2018 at Buckingham Palace by Her Majesty The Queen for his work and is an honorary Doctor of Bradford University.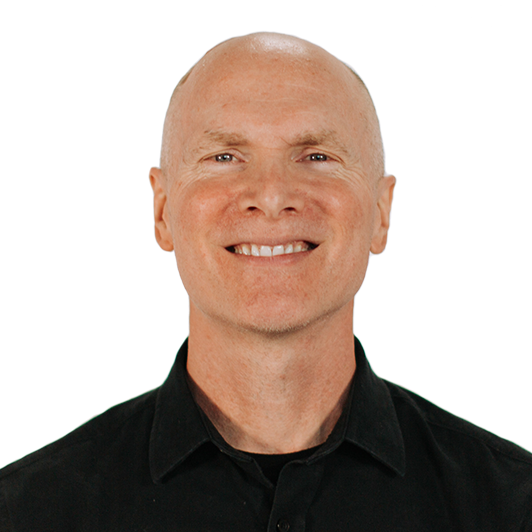 Kevin Palau
Trustee - Chair of the Board
Kevin Palau is President and CEO of the Luis Palau Association. Kevin joined LPA in 1985 and began directing the day-to-day operation of the ministry in the late 1990s. Under his leadership, LPA has united tens of thousands of churches in hundreds of cities to love and serve their communities and clearly share the Good News of Jesus. During Kevin's time at LPA he has also helped develop a global network of hundreds of partner evangelists.
Kevin helps lead TogetherPDX, a sustainable, united movement of churches in Portland, Oregon. His book, Unlikely: Setting Aside Our Differences to Live Out the Gospel describes the ongoing impact of the movement.
Kevin lives in Beaverton, Oregon with his wife, Michelle, and enjoys serving on the boards of Alpha USA, Christians Against Poverty, and Transforming the Bay with Christ.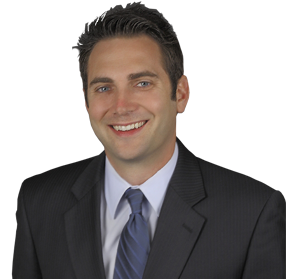 Brady Boyd
Trustee
Brady is a CAP trustee and the Chief Operating Office of Coronado Investment Advisors in Coronado California. Brady's primary duties include: running the firm's day to day operations, wealth and portfolio management, financial planning, investment analysis and business development responsibilities. Brady has a decade of professional experience as an investment and financial advisor both in the U.S. and abroad. Brady worked for CAP in New Zealand as a creditor liaison in 2014 and 2015. In his role at CAP, he partnered with many of the top creditors in New Zealand to negotiate lower repayment terms and interest rates. Brady has a passion for helping those in need, especially those with financial hardships. He has a big heart for seeing people become debt free through CAP.
Outside of work, Brady enjoys spending time with family, doing community volunteer work, running, sailing, traveling and playing golf.
LeShea Macklin
Credit Counseling Manager
LeShea is a Certified Credit Counselor and CAP's Credit Counseling Manager. While pursuing a Graduate Program at Moody Theological Seminary LeShea began working in the Debt Management industry where she spent four years gaining experience and understanding of the industry. One of the greatest challenges she found in this work was seeing the need for quality after-care for clients and an opportunity to share real hope after providing financial education and practical debt help options. LeShea jumped at the opportunity to join CAP as she sees it as a unique offering in America. LeShea counts it a privilege to have worked with hundreds of clients in different stages of their individual financial health journeys. 
Joshua Shi
Trustee
Joshua is an experienced leader in business and the cybersecurity industry and has helped over 1000+ companies with their cybersecurity program, including industries such as financial, retail, healthcare, IT, aviation, manufacturing and startups. He is practical, risk focused and passionate about helping companies with their cybersecurity programs. He is also an entrepreneur and in recent years, he and his wife Ashley launched two Office Evolution locations in the Chicagoland area, providing flexible office space to local business owners. Josh and Ashley are so excited about what CAP is doing in America - 'God has brought CAP America into our lives to experience his love and care for his people and to see people set free from poverty and suffering. It has been a faith lifting experience to watch how God is moving through CAP in America.'
Dave Short
Church Partnership Manager
Alongside his role at CAP, Dave is a church leader and serves as the Director of Outreach and Formation at Second Place Church in Monee, IL. Previous to this he spent eight years on staff with Alpha USA, as the National Director of Alpha for Campus. Dave was a national resource specialist for Chi Alpha Campus Ministries, a missions arm of the Assemblies of God, for two years before accepting his role with Alpha USA. He and his wife Valerie, are 30-year veteran campus ministers and have pioneered campus ministries throughout the U.S and overseas. Dave and Valerie have traveled extensively in and outside of the US working with numerous churches and university ministries, having lived both in the Philippines and Malaysia. The Shorts have five children and reside in the Chicago area.
Core Team
Simon Wilce
Executive Director
Nicola Robinson
Vice President of Fundraising and Marketing
LeShea Macklin
Credit Counseling Manager
Dave Short
Church Partnership Manager
Trustees
Dr John Kirkby CBE
Trustee & Founder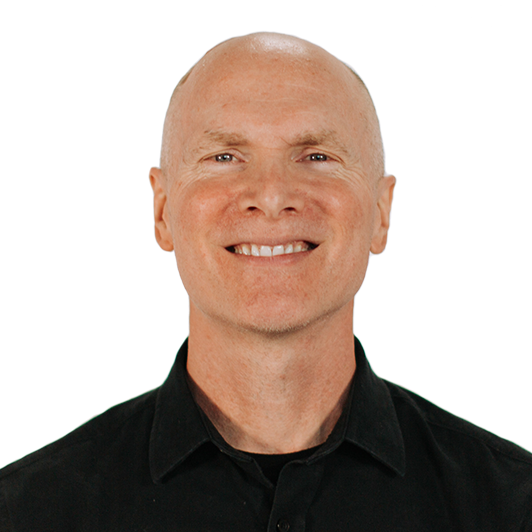 Kevin Palau
Trustee - Chair of the Board