Meet the team behind CAP America
Simon Wilce
Executive Director
Simon has worked for CAP since completing his Law Degree in 2003. After working in credit counseling and managing teams, he moved to New Zealand in 2009 to lead the national work there. Simon returned to the UK in 2013 as Director of Debt Operations, and for the last two years has been CAP UK's Operations Director, leading alongside John Kirkby, Founder, and Matt Barlow, CEO – UK and International. However, his passion for international work hasn't waned and he has jumped at the opportunity to pioneer CAP America in 2019, a country he loves and has visited numerous times. Simon is committed to empowering the local Church to reach out to those in need and to share the good news.
Nicola Robinson
Vice President of Fundraising and Marketing
Nicola has worked at CAP UK for the last 13 years. Starting as a CAP Debt Center Manager she is no stranger to the front line and reaching out to the poor in her community. In 2007 Nicola took the opportunity to work at CAP's head office, firstly in the Communications department and then leading the Evangelism and Discipleship team. In 2012 Nicola became a Regional Manager, before landing in her current role as Head of Church Engagement. Nicola will be pioneering CAP America in 2019 alongside Simon Wilce, as Vice President of Fundraising and Marketing.
Matt Barlow
CEO – UK and International
Matt joined CAP at the beginning of 1999 and, having spent seven years building the systems and infrastructure to support CAP's development, was appointed Chief Executive in 2006. As well as navigating CAP through significant growth, Matt was named the 'Best Leader' in The Sunday Times Best Small Company to Work For awards. John passed on his role to Matt, who is now leading CAP both in the UK and internationally.
Kevin Palau
Trustee
Kevin is one of our amazing trustees and is the President and CEO of the Luis Palau Association. Kevin joined the Palau Team in 1985 and began directing the daily operations of the ministry in the late 1990s. Under his leadership, LPA has partnered with tens of thousands of local churches to produce large Christian gatherings in cities around the globe.
Kevin has also championed the Gospel Movement effort which is focused on celebrating, accelerating, and inspiring hundreds of Gospel Movements in cities around the world. Kevin's unique passion, and the focus of the City Gospel Movements Team, is to inspire leaders to keep evangelism as a central focus. Kevin sees a clear link with the work he is doing here and CAP:
'I've been so impressed and inspired by the work of Christians Against Poverty to help local churches meet the deepest spiritual and social needs of their neighbours. Few organizations are able to combine the 'word' and 'deed' sides of the gospel. They both help free people from the crippling effects of poverty and debt and help introduce them to new life in Jesus.  We need followers of Jesus that are eager to love and serve those God has placed around them, and just as eager to share the hope Jesus gives. CAP gives the practical tools and guidance that can help any church or group of churches to impact their community. We are eager to help CAP expand their work to the USA.'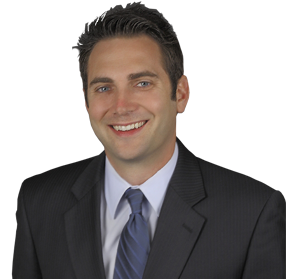 Brady Boyd
Trustee
Brady is one of our amazing trustees and is the Chief Operating Office of Coronado Investment Advisors in Coronado California. Brady's primary duties include: running the firm's day to day operations, wealth and portfolio management, financial planning, investment analysis and business development responsibilities. Brady has a decade of professional experience as an investment and financial advisor both in the U.S. and abroad. Brady worked for CAP in New Zealand as a creditor liaison in 2014 and 2015. In his role at CAP, he partnered with many of the top creditors in New Zealand to negotiate lower repayment terms and interest rates. Brady has a passion for helping those in need, especially those with financial hardships. He has a big heart for seeing people become debt free through CAP.
Outside of work, Brady enjoys spending time with family, doing community volunteer work, running, sailing, traveling and playing golf.
Core Team
Simon Wilce
Executive Director
Nicola Robinson
Vice President of Fundraising and Marketing
Trustees
Matt Barlow
CEO – UK and International